seo/sea strategy, content
& implementation

seo strategy
& content
If you want to be found organically within the search engines, you need an SEO (Search Engine Optimization) strategy and content. There are over a billion sites active on the Internet and the right SEO strategy ensures that your site will be shown first with certain keywords.
Where we used to be able to brainstorm passionately about the best communication strategy (which we still do), our profession is enriched with coming up with the best SEO strategy. For the non-professional, it might be vague. For us, as SEO experts it is a passion we have a lot of knowledge about which we like to convey.
what is a SEO strategy?
An SEO strategy is the outcome of the choices you make to be found online and to appear as high as possible in the search results.
With so many sites and different webpages on the internet, everyone who knows and publishes something about a certain subject obviously wants to be the highest in the search results. Because there can only be one at the top you need a smart strategy.
An SEO strategy is, in essence, to focus on very specific themes and topics and then to focus on very specific keywords. Based on those choices you can then create – and distribute – content that Google can rank.
You're certainly not finished with this because your site, for example, also has to meet the technical criteria of the search engines. In addition, it is important to become an authority in the eyes of the search engines. This can be done by ensuring that other sites write something about you or reuse your content.
All these steps together – and more – form an SEO strategy. But a strategy is worth nothing without content and implementation. That's why we are here to help you.
without seo you better
not have a site
#Don'tWasteMoney
what is seo content?
Although the world seems to be getting more and more volatile and most people prefer to watch a movie or listen to a podcast, the best SEO content is still text. Not just text, but specific SEO written text on 1 subject. In most cases – unless it concerns recent news – the top ten search results are articles with an average of 2000 words.
But fortunately, it is not just text when it comes to SEO content. It is also about movies, audio recordings, images, and even with programming code, you can rank.
The difference between SEO content and regular content is that SEO content is optimized for search engines. Search engines are not as good as people at understanding the context in which something is written. For example, search engines still have trouble understanding very long sentences. In addition, an article must have a logical structure with simple language in order to rank high.
Another aspect of SEO content is the use of clear headings and the so-called H1 to H5s.
Why do search engines want clear titles and subtitles within an SEO text?
To understand a paragraph, you need to tell search engines what the paragraph is about. For example, if you start with the title "Dutch Pancakes with allure" and then the paragraph is about how tasty the Pancakes in the village of Mijdrecht are, the search engine cannot make any connections. Maybe Google will understand that Mijdrecht is located in the Netherlands, but the word "allure" in relation to "tasty" doesn't understand a machine.
In addition, the words allure and pancakes are never – or rarely – searched for. So even if the written content is considered relevant for Google, nobody searches for your content. It would be very different if the headline would be: "You can find the tastiest Dutch pancakes in Mijdrecht".
Search engines can now rank you on "tastiest pancakes", "pancakes Mijdrecht", "pancakes dutch", etc.
Somebody
needs to
do the job
seo implementation
Implementing an SEO strategy involves a lot of technical knowledge and knowledge of the search engines as well as being consistent. The do factor is at least as important as the knowledge. One of the criteria of search engines to become relevant is to build authority.
One way to do that is to publish a lot on a specific subject. If you are an expert in burglary prevention, it is not enough to publish just one article or movie. Google, but also your site visitor wants confirmation of your expertise and you can do that by publishing about various sub-topics.
However, simply publishing content is not enough. The technique of your site has to be in order according to the criteria of the search engines, the navigation has to be logical, you have to link within articles and pages to relevant other internal and external articles and sources and much more. Here all 220 ranking factors of Google will be addressed which, if you meet them, will determine if you are ranked higher than another page.
Unfortunately, this implementation is not a one-time event. This is a continuous process of supplementing, adjusting, and optimizing.
The SEO implementation also includes getting links from other sites and distributing content on social media. Likes and shares on social media also determine how high you rank.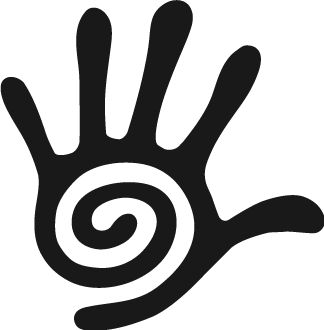 SEO

without content

Content allows you to rank within search engines. That's why you rarely or never see a one-pager or small microsites within the top ten search results. Such sites contain too little information to be relevant to Google.

In order for a one-pager or small site to appear in Google's search results, the person looking for it must enter exactly the words that are on your site. For example, your company name in combination with your product. The question is just how many people will do that. If your company name is MrFix and you sell light bulbs, it's of little use to people looking for "MrFix light bulbs" to find you. They already know you and there won't be many of them.

What you should want is to be number 1 in Google when someone searches for "light bulb".

---
seo maas
There is an increasing demand for Marketing As A Service for SEO strategy, content and implementation. The explanation for this growing demand is that more and more knowledge of the different search engines is needed and you need to be able to create SEO content as well as have the necessary technical knowledge in-house.
Mindd can take care of all this for you. We are happy to take care of the entire process from A to Z for you. Every month.
seo site scan
There are a lot of free tools like and that can make a quick SEO scan of your site. This way you know if the technique of your site is in order and if you have published your content correctly. What these tools just don't do is fix the errors. What they also don't do is improve things that can quickly lead to a higher ranking.
Our SEO site scan also uses the same kind of tools, but goes one step further. Afterward we tell you exactly what the quick wins are, what else might need to be done, what it costs to implement it and how long it takes before the work is done.
Our SEO site scan is done by 3 people working together from different angles.
SEO strategy
SEO content
SEO site technique
An SEO site scan costs between 250,- and 2.000,- Euro depending on the size of the site. Please contact us for more information.
SEA campaigns
We stand for sustainable added value and value over time. Fast sales that only spike for a moment are not something we can't or don't do, but we often don't see the point in it. It's so temporary and may generate turnover, but it rarely generates growth.
With us, SEA does not stand for South East Asia, nor for some ocean. For us, it means Search Engine Advertising. Either advertisement that is shown above or next to the search results. If we work on short-term results, SEA is one of the most successful tools alongside affiliate marketing and social media advertising. You get immediate results when it comes to traffic or conversion.
How do you set up a SEA campaign?
Actually, everyone can do it themselves. It's not that difficult. You just need to know what to be aware of or you can quickly spend too much without any results at all. Search Engines offer no protection or guarantee if you make mistakes yourself.
With a SEA campaign, it is important to know which keywords your target group uses to search the internet. Next, you buy keywords and create advertisements that are displayed to your target group when filling in those specific keywords.
What can go wrong with SEA campaigns?
Apart from spending a lot of money without results, little can go wrong. The reason for this can be that you have not chosen a specific target group or have purchased very expensive words. Of course, bad results can also be because your product is not wanted or too expensive. Badly written advertisements do not contribute to a good result either.
affiliate marketing
If you want to sell a product or service to a specific community, affiliate marketing can be a good option. The condition for this is that you have sufficient margin to give away to the affiliate network and their partners.
Affiliate marketing works through affiliate networks that offer your product or service to their partner network to promote it. Thanks to the promotions, these partners send visitors to your site and if that leads to a purchase, you give a percentage of commission to both the affiliate network and their partner who brought the visitor.
it's boring
but effective
#SalesDriven
how to start an affiliate marketing campaign?
There are many different affiliate marketing networks, each with their own variables in terms of rules of play, reach, start-up amount, and type of partners. Not every service or product fits every affiliate partner network.
A small survey to find out which network best fits your proposition is therefore more than helpful.
how do affiliate networks work?
Most affiliate networks require a start-up fee and after that, you can offer a promotion to one of the partners of the network. Before you can actually put this promotion online, you need to have a number of technical issues in order. They want to be able to keep a digital record of which of their partners has forwarded which visitors and what has been purchased.
it's only about money, or is it
Usually, this also includes that the affiliate wants the payment – visible or invisible – to go through them. In concrete terms, this means that visitors who have made a purchase are redirected to a special payment page.
what is the advantage and disadvantage of affiliate marketing?
Affiliate marketing, if handled correctly, can be more sustainable and much cheaper than SEA or social media advertisements. This is partly because affiliate network partners usually display their advertisements for longer. In addition, they link from their blogs or e-commerce sites to your page. That matters for your ranking in the search engines.
The disadvantage is that you have minimal or no influence over who promotes your product or service to whom. This segmented communication makes it very difficult to specifically address your community.
Another form of affiliate marketing is that you pay for, for example, visitors or downloads and installations of an App. The advantage is that you only pay for the desired conversion, but the disadvantage is that the quality of visitors, downloads, and installations can be very low.
---