[mindd showcase]
Samsung Flip SEO
Brainstorm Templates
The Samsung Flip is a digital whiteboard that is becoming increasingly popular amongst companies and hotels with meeting rooms. In order to show the added value of the Flip, we developed 50+ brainstorm and management templates including explanations. The templates can be downloaded for free from the Samsung site by leaving a few details.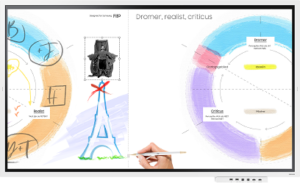 The idea behind the campaign is to make these templates rank high in the search engines and thus generate awareness for the versatility of the Samsung Flip. 20% of all pages ranked within the top ten in Google's search results on the first day.
This SEO strategy is sustainable, because a page can continue to be in the top 10 for up to 6 years, continuing to generate traffic and leads.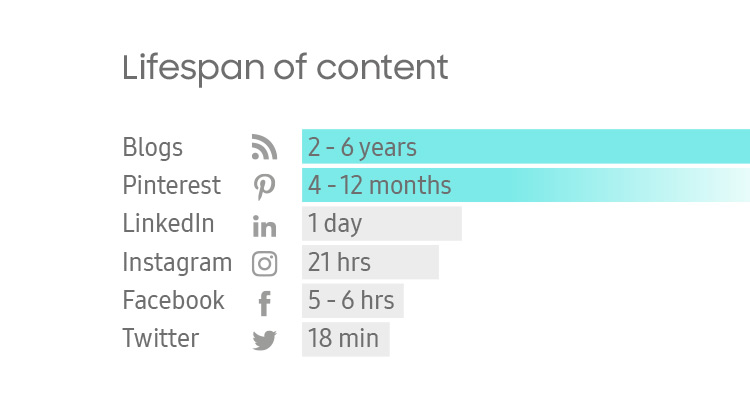 Responsible for:
SEO strategy
Concept & design
Site / page implementation
project support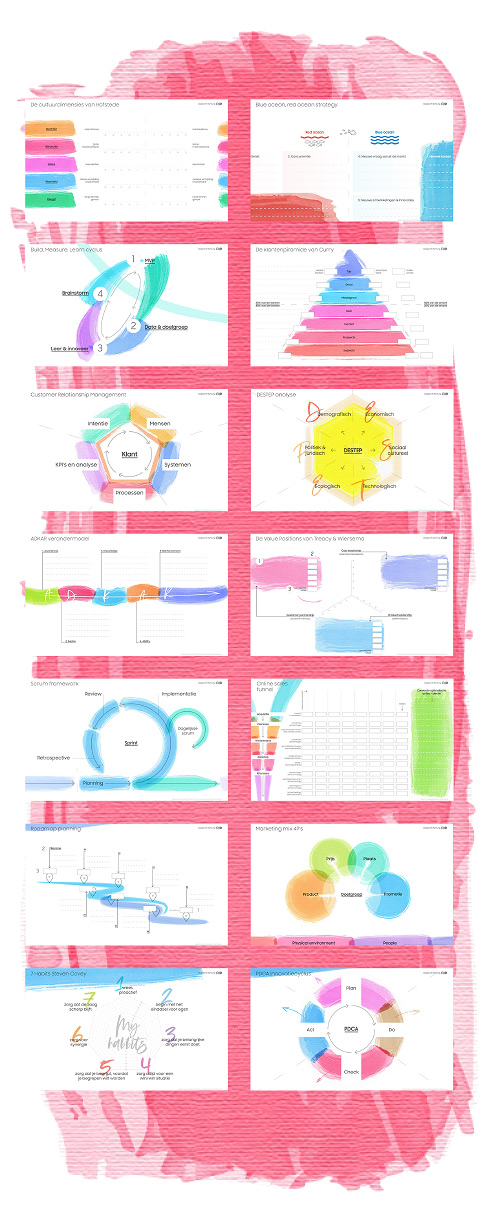 Can SEO help you to quickly sell more?
SEO means that you try to get the search engines to rank your pages high. Because everyone wants this, of course, it is not always easy. But if you succeed then you generate a lot of free traffic.
With the right SEO strategy and thorough keyword research, you can also ensure the right traffic. If you can convert that traffic into buying, SEO certainly helps you to sell more.
The disadvantage is that even a very good article sometimes only gets highly ranked in the search engines after 2 years. SEO is therefore rarely used when it comes to products or services that need to be purchased in the short term.
This was different for the Samsung Flip campaign. We were able to predict that Samsung would generate a lot and the right traffic to the product pages in the very short term. This was due to the elements below.

1. Thorough keyword research
Thanks to various tools, it is possible to map the number of people searching for the words related to each topic by means of a keyword survey. By processing these words in the specific pages about the subject, an estimate can be made of the expected traffic.
2. Unique content
The topics per page are not unique, but how the content is written per page is. In addition, all visuals – in this case brainstorm models – are designed within the Samsung Flip look & feel.
This ensures that search engines will see the pages as uniquely valuable content and that you can rank high as a result. This is necessary because you will only get significant traffic to your site if you are within the top 10 of the search results.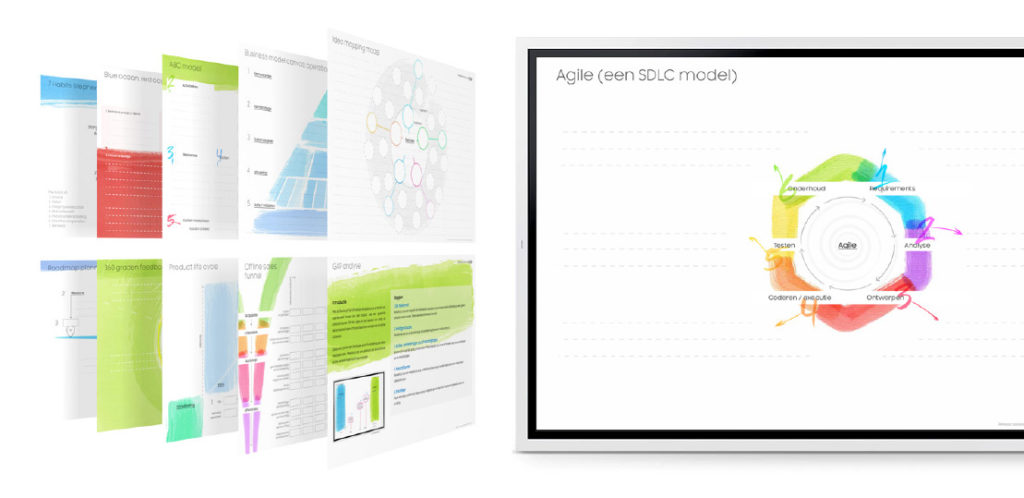 3. site structure and technique
To rank high requires more than unique content. The site structure and technology must also be in order. This starts with the navigation structure and the URL. The fewer clicks needed to reach the pages from the homepage, the more important the page is for Google and other search engines.
In this case, we made sure that each page was reachable within 4 to 5 clicks and that the URLs were constructed logically.
In addition, thanks to the technique, all Samsung pages are loaded super fast within every browser. That also counts to a large extent whether pages will rank high.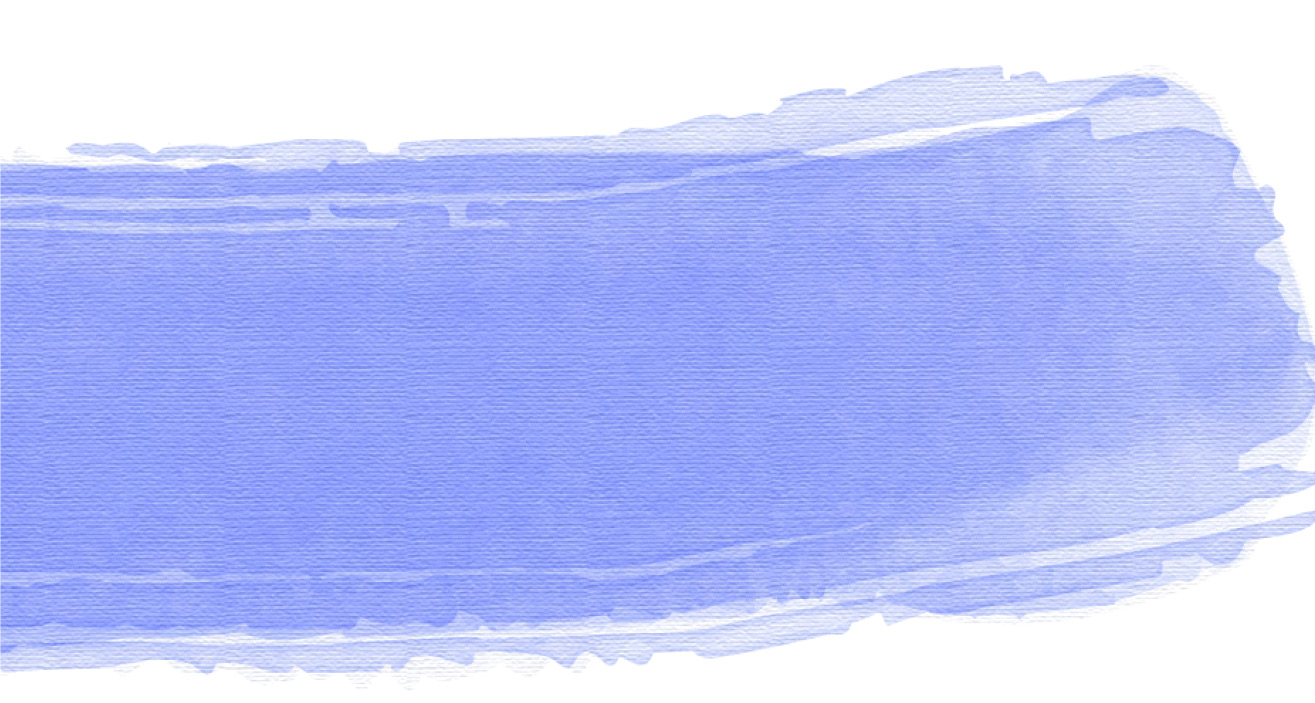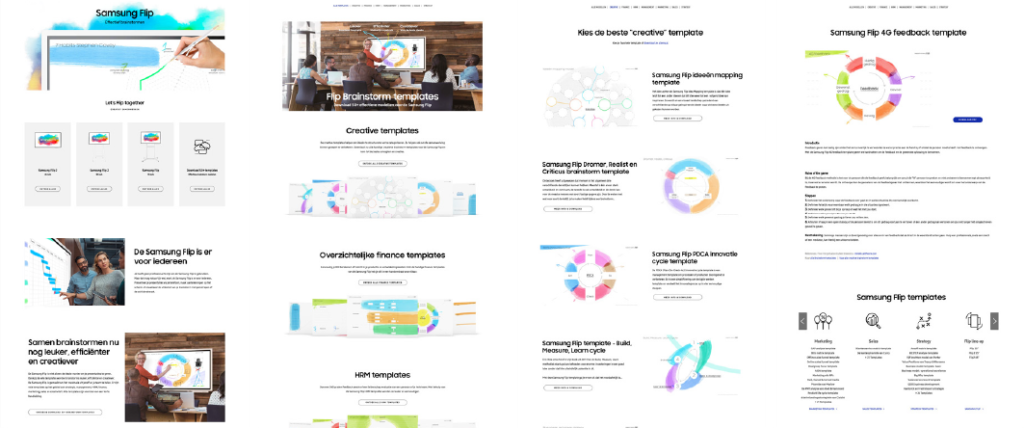 4. a very high domain authority (DA) & page authority (PA)
You can do everything right and create great pages with great content. But if you want to rank high quickly and generate a lot of traffic, it is necessary to have a very high Domain Authority (DA) and Page Authority (PA).
The Domain Authority is used by Google to determine if you can be seen as an authority. If John builds a site in his attic today and puts the same content on it, Google doesn't know anything about the background of John and his site.
If John writes articles about the same kind of subjects week after week and gets more and more visitors, Google sees this and he is awarded on a scale of 1 to 100 Domain Authority.
Of course, Samsung has one of the highest Domain Authorities you can achieve. The§y have been around for a long time and have unique and popular content that attracts a lot of visitors. This ensures that whatever they place on their site, that this content will immediately score high in the ranking of search engines.
Now, it can't be that every page is equally popular. That is why search engines also use a Page Authority metric. This means how popular or informative a certain page is within a domain. Almost all Samsung pages have a high or very high Page Authority.
Also, new pages are immediately assigned to this high authority and it will only decrease if no one visits the page.
This combination of a high Domain Authority and Page Authority ensures that more than 20% of the created pages were already within the top 10 of the search results on the first day.


5. backlinks from other authorities
Finally, it is important to get backlinks from other authorities that also have a high Domain Authority and Page Authority. As Samsung is so well known, other authorities immediately wrote about it.
Those articles contain links to the Samsung Flip pages and those links are called backlinks. For Google, this is a sign that the content is desirable and therefore they will be even more inclined to rank the pages high.