strategy
& execution

strategic advice,
positioning
& innovation
why do you exist?
When you know who you are, it's easy to introduce yourself. Fortunately, most companies do know this. What far fewer companies know is why they exist and what role they play in society. And if they already know this, it can be quite difficult to communicate this clearly and with passion across all their channels of communication.
During our strategic coaching session, we use years of experience and different models to get to the core of who you are, why you exist and what role you have in society.
Selling a product is usually about what you can do with it and for what price you offer it. Nowadays, due to increasing competition, it's much more about brand value, positioning and the story with which you can appeal to your community and continue to engage.
how does a strategic session work?
A strategy is nothing more or less than the steps you take to get somewhere. That's why it's useful to first know where you want to go. What is it that your company or department strives for that is more than sustainable profitability?
It is our belief that revenue and profit is a consequence of engaging and maintaining an existing community. This may be based on specific commercial goals, but this must be an outcome. Not a means.
On average, 2 to 3 sessions of 3 hours are needed to come to an elaborated strategy.
During a strategic session, we will ask about your mission and vision. We keep that very concrete because vague words do not resonate. Certainly not within your own company or your community.
For us, the vision is about your dream in relation to the world in which your company operates. This is about the positive contribution you want to make to society. Thus not about how many products or services you want to sell.
The mission is about what role you take on to make that positive contribution come true. For us, this is a matter of catching words by questioning you. Words that are understandable and attractive to your employees and external community.
innovation sessions for companies,
entrepreneurs or departments
To be original is to create something that didn't exist before. Being innovative is about improving something that already exists by adding or merging something.
innovation is something different than originality
Companies that do not innovate are more likely to die than those that are very skilled at it. Even a teaspoon supplier has to innovate again and again in order to maintain its right to exist, otherwise demand will decline.
Innovation can be done in many areas, but is rarely applied. Often companies or departments fall into sub-optimalisation. Something that can be completely at odds to innovation. This is because employees can become company- or professionally-blind. They are so stuck in what is common or what has always been done, that it is difficult to use their creativity for what really makes the difference.
During our innovation sessions, we use tools and methodologies to unleash this creativity and sometimes even to break with the status quo. An innovation session can be about internal management, or it can be about marketing, technology or products.
---
mvp
building
Seeing is believing and believing has a lot to do with what feeling you have about something. This can be a text or a product. Fortunately, we love writing, designing and building. This allows us to quickly make a preview of what you have in mind.
This can be a first draft of a text, a sketch of a product, or an exhibition stand. However, it can also be sites, apps or online platforms. This could be a preview, or go as far as a fully developed Minimum Viable Product.
what is an mvp
(minimum viable product)?
An MVP is a site, app or platform that fully works, but only with the minimum necessary features. This allows all those involved to test whether everything works logically and meets expectations without making a huge investment.
For many projects we first developed an MVP before the final project was started. For example, for the fashion platform Friendz and the retail platform KijkBijMij. In both cases, the investment in the final platform was so large that the entrepreneurs wanted to be sure that the expectations could be met. In addition, the development of the MVPs offered even more advantages:
> MVPs are developed in a fraction of the time that the final result takes. As a result, employees, suppliers and other stakeholders can be involved at an earlier stage and feedback can be requested.
> MVPs are an ideal way to give software developers and other suppliers very concrete insight into what is expected of them. Instead of huge books describing certain functions or requirements, they can now see and experience it for themselves.
> MVPs give you the opportunity to check with the target group whether they have a need for something or whether something is still missing.
Fast,
insights,
sanity
check
MVP
---
seo friendly
ui/ux design
(UI design) User interface design and (UX) User Experience design is a specialism. You want your site to look good and communicate the right message. But you also want the visitor to be able to navigate easily and have a pleasant reading or buying experience.
Unfortunately, the above is no longer enough. Graphically and technically well-designed sites get more organic visits on different subpages than direct visits on the homepage. This is because these sites have a SEO friendly UI/UX design.
what does a seo friendly ui/ux design mean?
With a SEO friendly UI/UX design you make sure that Google can find and rank all your pages better. The higher you rank, the more – free – visitors you get.
Many designers don't know the prerequisite that Google – and other search engines – set for the layout of a page. They create and design and pass this on to a programmer who tries to convert it into HTML in the best possible way. Unfortunately, most programmers don't know Google's rules either, and if they do, they'll usually have to modify the design.
By making a design with substantive knowledge of Google's rules you can prevent this from happening. This will not only give your visitors a nice experience, but you can also put Google to work for you to attract a lot of extra visitors.
what are examples of a seo friendly ui/ux design?
A very simple example is text in an image. Designers can add text into an image in the most beautiful graphical ways. Sometimes even so beautiful that the visitor can barely read it.
No matter how cool this design may be, no search engine can make anything out of it. While there might be an important message that can be searched for and ranked with.
Another example is adding customer reviews. If there are a lot of reactions on a page from customers and customers can also respond to each other, Google will give the page a higher ranking. This also applies to pages that are often shared by mail or on social media.
Without compromising the user experience and navigation structure you want to seduce your visitor to contribute to this. If a UI/UX designer does not know this principle of Google, he will pay little or no attention to it.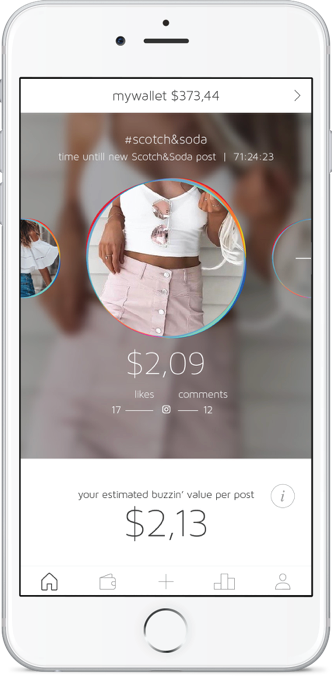 what is involved in a seo friendly ui/ux design?
Google alone has more than 220 rules that govern whether a page is displayed high in the search results. Nobody – not even Google itself – knows anymore what is pervasive in order to rank within the search engine. This is due to the complexity of the search engine algorithms, which are too complex to be understood by a human being and because the rules of the game are constantly being optimised.
Even though nobody knows exactly what works best in which circumstances, SEO experts like us can deliver a result that is best for you in your case. We do this by first meeting the basic conditions of the search engines and then start working with so-called A/B tests.