Even before inflation and rising energy prices, more than 700,000 households in the Netherlands had problematic debts that could not be paid back within 3 years. This is a challenge for those households, but also for the many businesses that have to deal with this. This is why the creditor coalition was formed. A collaboration between major insurance companies and businesses sharing their knowledge among themselves on how best to deal with this.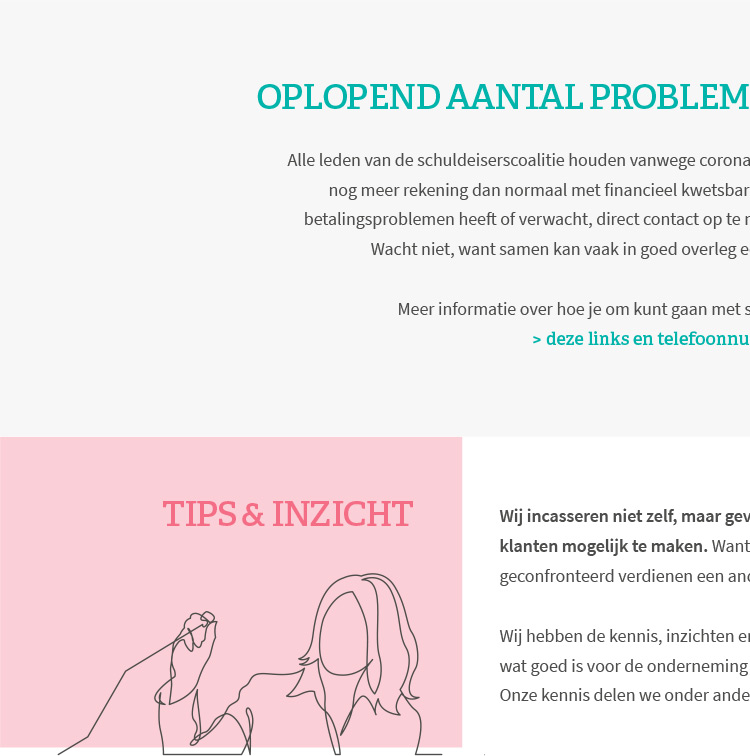 ---
KEEP IT CLEAR AND LIGHT-HEARTED IN TERMS OF COMMUNICATION
Debt is often fraught with negative emotions. While it should remain a discussion topic. That is why a friendly look with simple texts was chosen. Technical jargon is useful in the department, but if you want to help people and companies move forward, it is better to speak clearly.


FACILITATE THE CONDITIONS FOR A SOCIAL DEBT COLLECTION POLICY
The main goal besides sharing knowledge is to make the debt collection climate in the Netherlands more social. Firstly, by explaining how to distinguish between notorious debt defaulters and people in financial need and, secondly, by providing a social debt collection policy document with tips.
Companies can download and implement this social debt collection policy. But through the site, employees can also inform their financial department how to deal with late payments.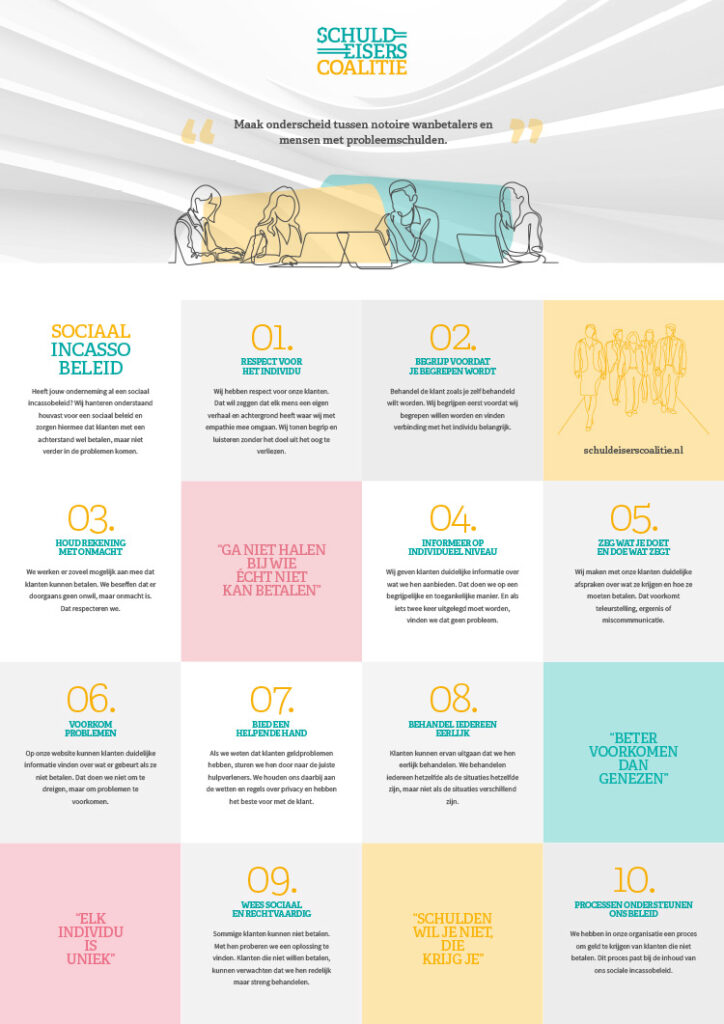 INFORM AND FACILITATE THROUGH SEO
What a site like this should not lack is a blog with SEO-optimised articles. The members of the creditors' coalition collectively have so much knowledge that there is plenty to share with collection agencies, businesses and even consumers.