[mindd showcase]
KBM Platform
Margins within retail have become almost too low to make sufficient margin. In addition, (online) competition is fierce and all prices are under pressure. Mindd was asked to save the almost bankrupt Kijkshop from going under. The result became a People to People platform.
Via the Kijkshop site and the KijkBijMij App, suppliers can upload their own offers and set prices. The assortment is no longer purchased by Kijkshop but sold on the basis of a commission model.

Shops were modernized and the shop space was rented out to suppliers who are responsible for what was shown for what price.
The Kijkshop community takes over the role of the shop assistant to advise the other members. The idea behind this is that the diversity and complexity of products have increased so rapidly that only someone who has bought the product can advise on it. Other community members were therefore able to contact previous buyers for advice via live video calls via the platform. Advice leading to purchase was rewarded with a commission.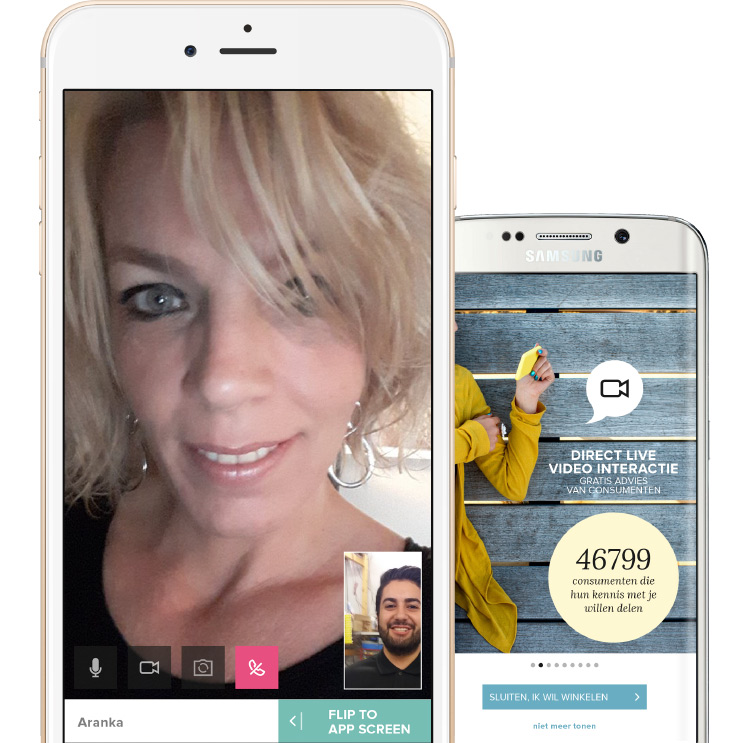 Responsible for:
Strategy, concept & design
Internal communication
project support
people to people platform