[mindd showcase]
Frendz Platform
The fashion market in Europe is dominated by a few major players. This makes it difficult for smaller fashion brands to get the attention of a large audience. The gems in the field of fashion stay under the radar at the expense of the fun that the large community of fashionistas experiences.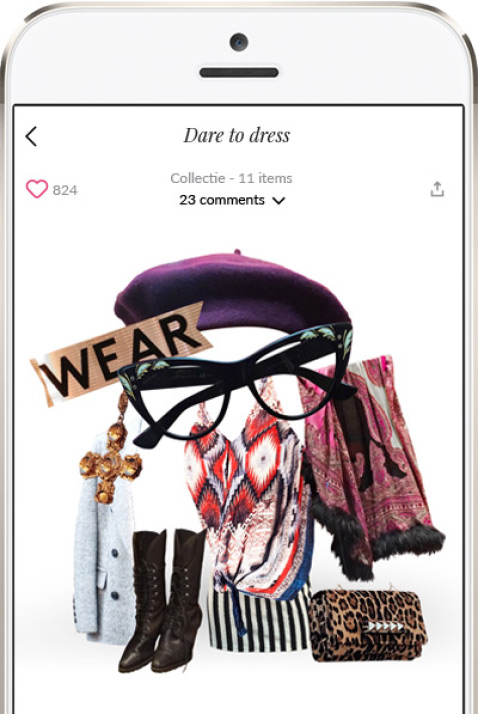 Frendz was developed as a social mobile commerce fashion platform. We wanted to give fashionistas a stage to create their own shop window. Shop windows can be filled with gems they found themselves, but also with products uploaded by others. With this, they show their own style, but they also give a stage to the smaller fashion brands and unique boutiques.
Registration is free for brands, boutiques, and fashionistas. If something is bought from a shop window, the fashionista will receive a commission.

Shop windows consist of mood boards
(Small) fashion brands and boutiques can upload their own assortment
Incentives keep the fashionistas engaged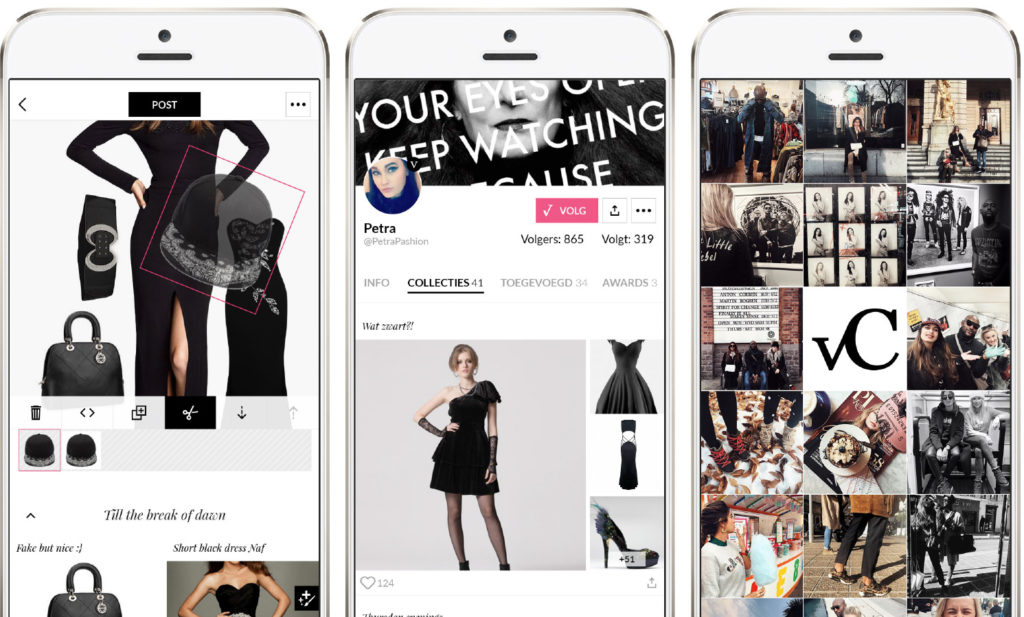 User flow
tiny preview

Deployment and marketing
Micro-influencers show the pearls of fashion all over Europe on the Instagram and Pinterest pages FriendzOnTour.
Responsible for:
Strategy & Concept
Design
How do you create your own community?
We believe that a community cannot be created, but that you can attract and facilitate existing communities. By being clear in your offering and remaining consistent in it, the existing community will become an ambassador for your brand.

The minimum rules for creating a community are at least:
Offer something unique: Something that a group of people with shared interests can use and cannot find anywhere else. At Frendz this was the in-app and online creation and publication of your own fashion mood board.
User generated content: Make users want to be responsible for the content the platform shows. Of course within the rules of the platform.
Branding: Create a brand that connects to the community. In the case of Frendz, a conscious choice was made for a certain attitude and the models were carefully cast. We aimed at the target group "young adult woman". Not only photography but also the tone of voice of the texts play an important role.
Be cool, but don't go doing popular: You're popular or not. For example, because big brands want to work with you. Be yourself and don't exaggerate. Your community will get this soon enough.
Reward: Make sure that the efforts of active community members are rewarded extra. In the case of Frendz, these were Fashion coins that you could earn and with which you could buy something and get extra features.
Put members in the spotlight: Everyone likes to receive a compliment. By putting community members in the spotlight other members know what is expected of them without telling them and people feel appreciated.
Listen to the community: A platform is never finished. Facebook would have been bankrupt if they had stopped innovating. Make sure there is always innovative development and announce it in advance so that community members have something to look forward to.
Interaction: Make sure community members can interact with each other. This can be done by giving a like or forming a sub-community.